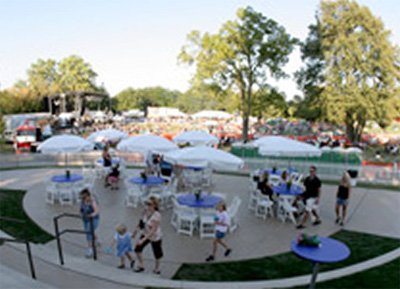 The Carillon Dining Experience will be available Friday, Saturday & Sunday only and include a seated dining experience, unliminted upgraded beverages (beer, wine, soft drinks) and EXCLUSIVE front of stage access.
Carillon Dining Menus are night specific and may include options for those with dietary restrictions; due to onsite preparations, we cannot guarantee any item is allergy free.
Friday, August 30: Perk n' Pickle
Lightly Seasoned Chicken Breast Sandwich on Toasted, Corn-dusted Bun
Homecut Fries
Watermelon Salad (Watermelon, Feta Cheese, Mint)
CLT (Carrot, Lettuce and Tomato) Vegetarian Sandwich (limited quantity available - for food restricted guests only)
Saturday, August 31: Front Street Cantina
Chicken Fajitas with Flour and Corn Tortillas
Black Beans and Rice
Chips and Salsa
Sunday, September 1: Ted's Montana Grill
Beef Burger on Brioche Bun, Toppings are served on the side
Housemade Chips
Kale Salad
Veggie Burger, Chicken Breast, and Gluten Free Bun Option (limited quantity available - for food restricted guests only)

Tickets for the the Carillon Dining Experience are $125 per night and only a limited quantity are available. Don't miss your opportunity for this unique experince at the Last Fling!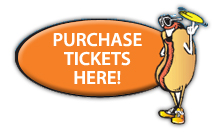 General Admission
Gates to the Carillon Dining Experience open at 5PM on Friday, Saturday and Sunday. This ticket also grants you entry into all other areas, during normal hours, of the Last Fling on the same day. All Carillon patrons must have a ticket regardless of age. EVERYTHING is subject to search upon entry. For your safety, NO WEAPONS, GRILLS, COOLERS, BOTTLES, CANS OR ALCOHOL IN ANY CONTAINER may be brought into the Last Fling. No audio or video recording devices are allowed. Flash photography also may not be allowed due to contractual agreements with the entertainment. Crowd surfing, moshing and fighting are not allowed and patrons involved in such activities will be ejected immediately.
ATMs
ATMs are provided on Jackson Avenue.