Food Vendors
Location: 'J' Jackson Street (10'x10')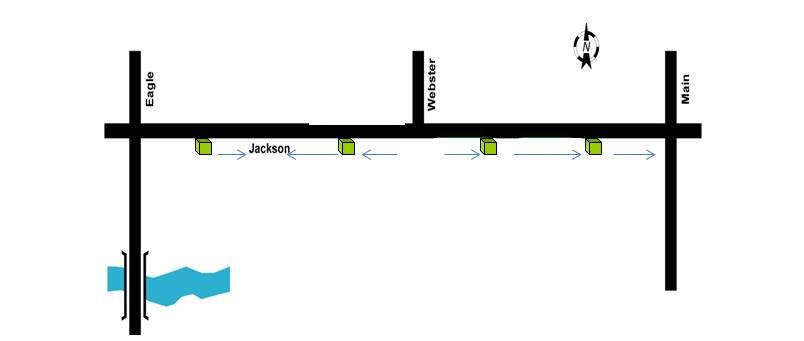 Location Advantage:

Jackson Avenue is the thoroughfare between the Carnival and Entertainment Stage
Hours of Operation: *Times subject to change

Friday


5:00 PM – 10:30 PM

Saturday


11:00 AM – 10:30 PM

Sunday


11:00 AM – 10:30 PM

Monday


11:00 AM – 6:00 PM
Spots Available:
10-20 (dependent upon spacing requirements vs space available)
Space:
MUST NOT exceed 10' IN depth.
(SPACE requirements MUST be documented WITHIN Vendor Application.
(North OR South side OF Jackson Ave AS SPACE permits))
Electricity:
Each Food Vendor space/booth fee includes 2x Single Phase electrical circuit or 1x Three Phase electrical circuit. Each additional circuit is $50.
Cooking:
Open-Flame Permitted. Additional cooking space required for grilling MUST be documented within Vendor Application
Application Fee:
$50.00 (this is non-refundable)
Cost:
$850.00 (does not include Application Fee)
NOTE: All applications are deemed to be under review and thus NOT accepted until a formal written notification is delivered.
The online application for the 2023 Last Fling has closed.
Thank You to our 2023 Food Vendors!
Genoa Italian Concessions
Go Doggy Run
For Food Vendor Regulations, click here.
Please contact the Food Vendor committee with any questions.
The Jackson Avenue Food Vendor Area is open to all patrons. This is a rain or shine, non profit event. EVERYTHING is subject to search upon entry. For your safety, NO WEAPONS, GRILLS, COOLERS, BOTTLES, CANS OR ALCOHOL IN ANY CONTAINER may be brought into the Last Fling. Flash photography also may not be allowed due to contractual agreements with the entertainment. Crowd surfing, moshing and fighting are not allowed and patrons involved in such activities will be ejected immediately.
The Naperville Jaycees are committed to providing a safe and enjoyable experience for all attendees of the Last Fling. As in prior years, the organization is working closely with Naperville Emergency Response Teams to ensure the most up-to-date security measures are instituted in effort to achieve a secure and enjoyable Labor Day Weekend for volunteers, participants and patrons. Please contact Naperville Last Fling Public Relations with any questions or concerns.
With respect to state and local government protocols, the Naperville Jaycees will provide hand sanitizer throughout the event and will sanitize high-touch areas throughout the day. Additionally, mask protocols will be followed per any and all guidelines provided.