ENTRY APPLICATION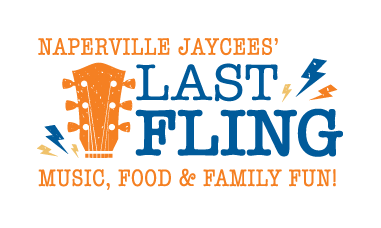 2019 Labor Day Parade
Monday, September 2nd, 2019
Join The City of Naperville and the Naperville Jaycees as we celebrate - "The 35th Anniversary of the Loaves and Fishes Community Services."
To be considered for the 2019 Labor Day Parade, please complete the form below.
All entries will be reviewed for appropriateness and contacts will be informed if/when approved.
For more information, please contact us at admin@lastfling.org, or call the parade chair at (312) 371-3125.
INSTRUCTIONS:
Fill out the online entry form. Bold fieldnames indicate required fields.
Do Not stop entering data once you begin. Print out the payment invoice and mail to:
Paul and Laurie DeKruiff, 2019 Last Fling Parade Chair's, PO Box 2372, Naperville IL 60567-2372.
DEADLINE:
Application, Fee is due by JULY 14, 2019. Late fees will apply to all entries that are postmarked after this date.
The Parade Chair's and Last Fling Executive Committee have sole discretion of accepting entries after August 7th, 2019.
FEES:
Parade Entry fee is limited to a maximum of 85 participants and one vehicle. Make checks payable to: The Naperville Jaycees Last Fling and include late fee, if applicable. Any NSF returned checks will be subject to a $50.00 fee. Fee structure will be displayed upon selection of entry type.